Arend 1.7.0 released
Language updates:
Plugin updates:
New quick-fixes:
New intentions:
arend-lib:
Plugin updates
Hide import
To bring some declarations to the current scope we use imports. If some imported names are already in scope, they will be ignored and plugin will show a warning. New "Hide import" quick-fix explicitly hides such names by adding them to the \hiding directive: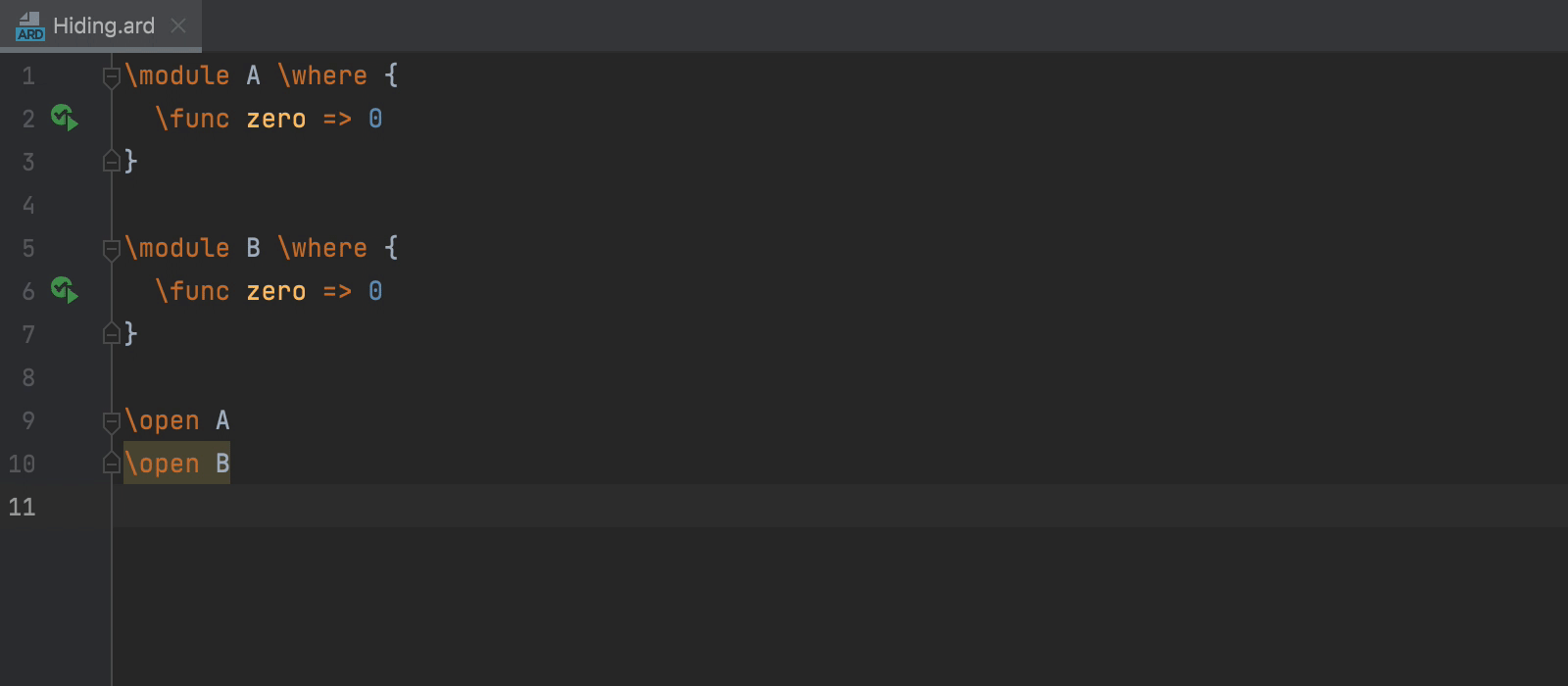 Fix failed class instance inference
If you use fields of some class and Arend cannot infer an appropriate instance for it, you will get an error. New quick-fixes help to handle this issue:
"Import instance" imports an instance available somewhere outside the current scope, say, from arend-lib.
"Add local instance" adds an implicit parameter of the class type to the current function.
"Replace local parameter with local instance" is suggested when you already have a parameter that can be used as a classifying field. The fix replaces a type of that parameter with the class type.

Replace with short name
Replaces a reference of the form A.B with B adding an appropriate \open directive:

Generate function
This intention comes in 2 flavors. The first one generates a function from a goal:

The second one extracts a selected expression to a separate function:

In both cases you get a function with parameters and return type inferred from the type of the initial expression.
Swap infix operator arguments
Swaps arguments of an infix operator:

Add and Remove clarifying parentheses
Allows adding and removing clarifying parentheses to a sequence of binary operators:

"Redundant parentheses" inspection
Detects redundant parentheses and suggests a fix to remove them:

Better support for Prelude
This release brings a couple of improvements that make Prelude more discoverable:
Prelude is shown in External Libraries.
Definitions from Prelude are discoverable via Navigate Symbol, Navigate File, and Find Usages.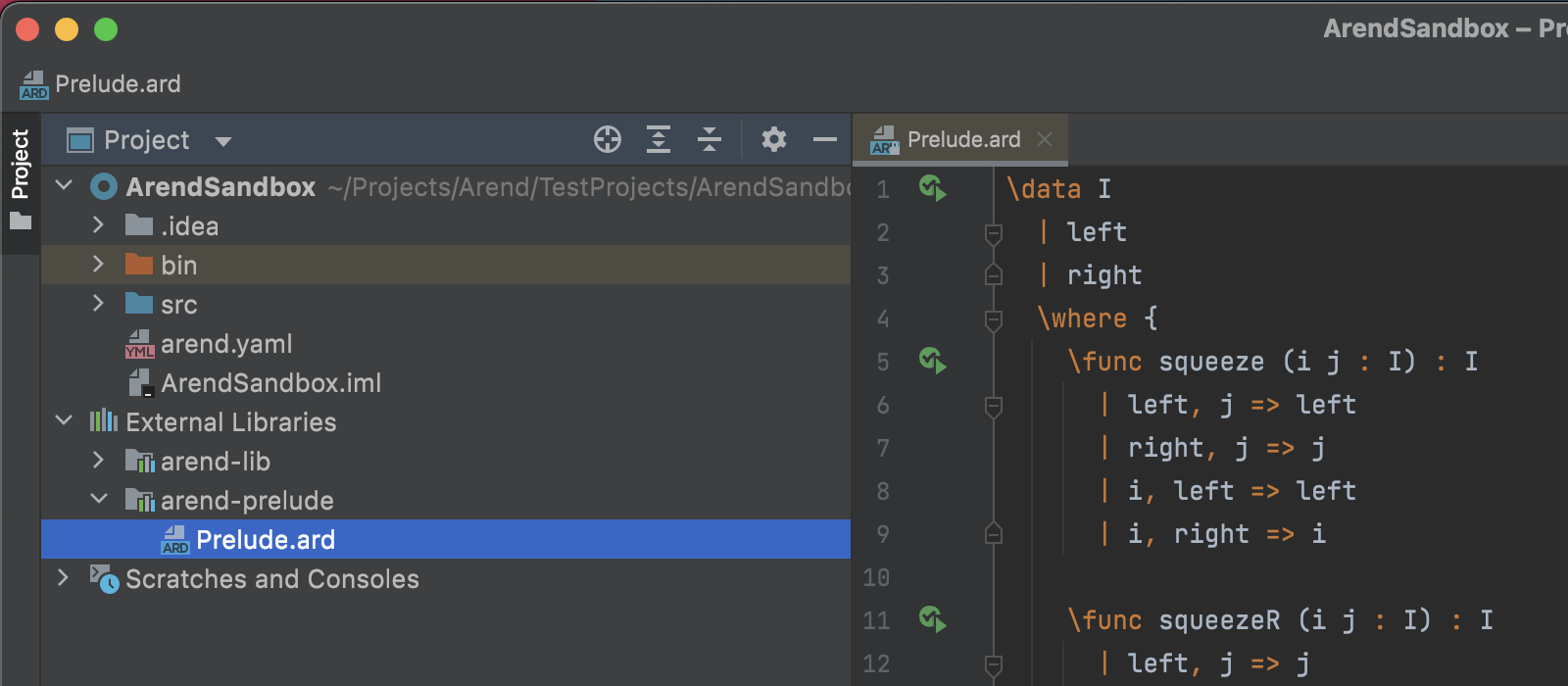 Better support for Metas
Discoverability of language extensions (aka metas) is also improved in the following ways:
Metas are shown as Arend files in External Libraries.
Metas are discoverable via Navigate Symbol and Navigate File.